Welcome back to another episode of Memento Mori. Today we're going to be talking about You vs You. What I want to focus on specifically, is how you can stop holding yourself back from moving forward in life.
I've been doing something interesting recently with one of my best friends, where I ask them to give me feedback on what I'm like as an individual. They were obviously quite hesitant and friendly at first, but once the ice was broken, I was surprised by what they had to say.
They identified common behaviours that I did quite often which I thought were okay, but actually made me come across as having a superiority complex. I dived deeper into it and found out that it had to do with how I always mansplain things, talk in a dominant tone, and act like a 'know-it-all'.
Despite how difficult it was to digest initially, it made me a lot more aware of certain intellectual blindspots and helped me grow considerably. That being said, in today's post, I'd like to talk about why we should constantly seek feedback from our friends/family members, how to digest their comments, and how to strive to continuously improve.
Constantly seek out feedback
The most obvious solution yet one of the most difficult things to do. In fact, it may even come across as being annoying sometimes. Once you get into the habit of asking for feedback, it becomes addictive. You constantly want to know where you're falling short and how to improve. You also want to be told what you're doing well, as the ego also needs a little petting.
The point here is that you should strive to ask people to point out areas of improvement. We're all biased towards ourselves. We think we're smarter, more competent, kinder, more caring, and more empathetic than we actually are. It's easy to be blinded to our own fallibility.
Asking close friends or family members for constructive feedback can help you become a better person and also a better friend/family member. It's a double win. Here are some probing questions that you can ask:
In what ways am I annoying?
How can I be of better help to you?
What is a behaviour that you would like me to change?
What behaviours from me do you like?
In what ways have I been helpful?
NB: If you're the person giving feedback, please be kind and compassionate! Don't just point out all the other person's flaws. Make it clear that they're also great in certain ways as well.
Accepting your flaws
This is even harder than the previous step. It's one thing to ask for feedback, it's another ball game to actually accept the criticism. As I mentioned already, we don't usually notice where we're falling short. Once that's pointed out, it can be quite painful to realize that we're not as perfect as we perceive ourselves to be.
Acceptance is a humbling solution to that problem. It's going to hurt a lot of the time, but it's the best way to move forward. When we acknowledge and accept that we have certain limitations, we already take a step in the right direction.
Acceptance, however, doesn't mean much if we don't take action to improve. That being said, when we incorporate a growth mindset into the exercise, we're able to continuously improve.
Continuously improving
After receiving feedback and accepting your shortcomings, the next step is to take action and make progress. We can do this by clearly articulating goals to strive for.
For example, if we tend to be impatient and always rush through things, an improvement goal can be to start slowing and be more present. The next time we feel like rushing someone, we should take a deep breath and acknowledge that it's okay to sometimes wait.
That was just a high-level example. Another way of improving is to update your values according to the type of person you want to be. The same concept can apply to the previous example. We can try to incorporate 'patience' as one of our core values and continuously work on being calm and present when we feel the urge to rush.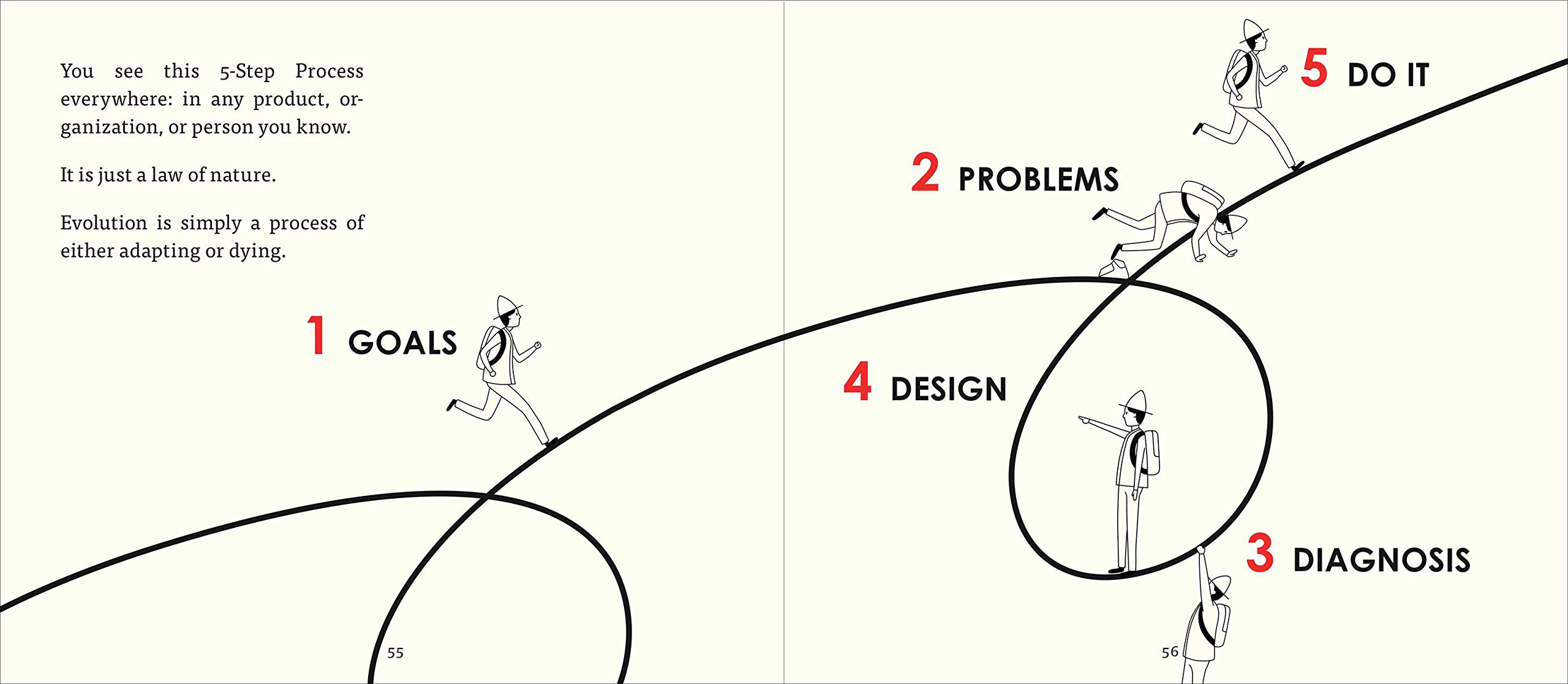 The goal would be to identify the areas where we fall short and put a plan in action to develop. With the right mindset, we can continuously improve on all aspects of our life.
The point of this post was to show how we can move away from repeating annoying behaviours and stop holding ourselves back. We don't often realize how our actions affect other people or even ourselves. It's important to make a conscious effort into identifying them and move forward with those insights.
It might be tough at first and a little heartsore. But the more you do it, the more comfortable you become with yourself. Don't be your own enemy. Keep pushing ahead. You got this.