No, I'm not going to tell you to go full vegan. But let's see how close we can get to that.
I received a lot of positive feedback on my previous post on 'Why do we waste food?'. I figured it would be useful to dive into a relevant topic. The concept of eating more sustainably is something that I strive towards, it's not something that I fully live out as yet. I attempted it when I lived alone in Cape Town, but struggled once I started staying with my family again.
In today's post, I'd like to dive into a few aspects of sustainable eating that are worth considering. Let's first look at why it's important, how our current habits impact the environment, ways we can try to improve on our eating habits, and how to move forward as a society.
Why is this topic important?
I think many of us underestimate the impact our eating habits have, not only on our body, but our mind, our community and the environment. I personally think it's important because we typically eat around 3 meals a day (+snacks), every single day of our life. That's somewhat astonishing, if you think about how much we actually eat in a year (>1000 meals). If we think of the population as a whole, that's 7 billion people eating at a rate of 1000 meals a year – there's a lot of mouths to feed.
Now I know that's a bit of a stretch, since not everyone eats that much or has the privilege to. Trying to also point out why we should be incredibly grateful to fit that category.
That rate of eating means that we need to find ways to efficiently produce enough food for everyone. Efficiency, however, can come at a cost (I realized that from own personal experiences). We've started to extract natural resources at an unnatural rate, and the products get distributed unequally. That means that we're now producing more food than ever before, but are causing significant damage to the environment and not feeding everyone.
Let's dive deeper into that.
How are our current eating habits affecting the environment?
Here some interesting facts from Our World In Data:
The bar graphs essentially show the contribution of the food and agriculture industry on different aspects of the environment. What we don't realize is that the type of food we eat, has a direct impact on greenhouse gas (GHG) emissions, land-use, fresh water supplies and even biodiversity.
Here's another interesting figure to see how specific food types affect GHG emissions.
The immediate takeaway is that the top 3 contributors are all meat-related. That is because livestock and cattle are all incredible potent methane producers (cows and sheep fart, A LOT). When you stack up all the farms that use unsustainable techniques, it adds up to tonnes of GHG emissions.
I've also talked about the impact of food waste in my previous post, which has its fair share of environmental impact. There's also the packaging and plastics that are used throughout the value chain, which all accumulates.
It's not all bleak and sour though, there are clear ways for us to improve on these issues. It's not as easy for some people and it might be easier in other countries, but it all starts with a single step.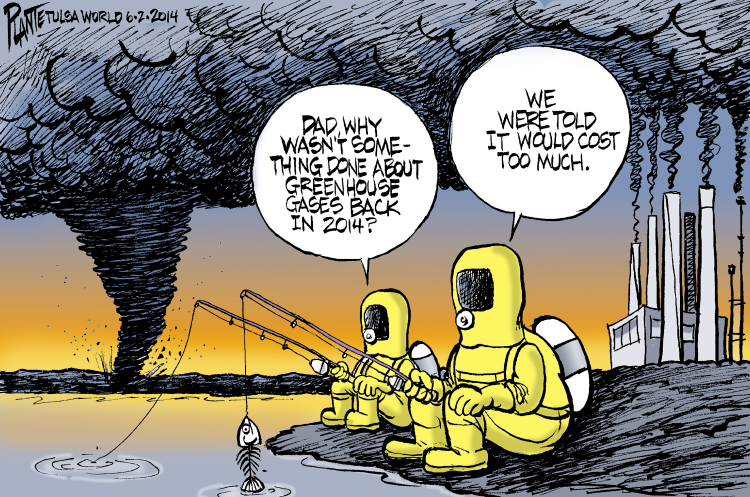 How can we improve?
From my personal experience, it's somewhat simple. We just need to be more conscious of where we get our food from. The first thing is to try and support local as much as you can. The more you're able to source from small farms, butchers and reliable sources of free range food, the better.
Try to cut down on buying fast food and eating out at large franchises. Those are typically major contributors to the emission chain and tend to be incredibly unsustainable.
The next thing is to add more vegetables, fruit and plants into your diet. The less we rely on cattle and poultry, the more we are reducing our contribution to the GHG emissions. It can be as simple as setting up a meal plan for the week, and instead of eating meat for like 4 days, cut it down to 1 or 2 days (essentially cut down from your current habit).
The last thing is to grow your own food where possible. This is more applicable to people who live in houses with gardens. The more you can source your own food organically, the healthier it is for you and the environment.
If you'd like to find more tips on how to eat more sustainably, check out the link below:
https://www.wwf.org.uk/what-can-i-do/10-tips-help-you-eat-more-sustainably
Moving forward
As a society, we've started to romanticize the concept of fast food and take-outs. Some people I know can eat fast food on a daily basis. It's cheap and convenient. But it comes at an indirect cost.
To move forward as a society, I think we need to start finding ways to encourage and incentivize each other to live more sustainably. We live on a planet with finite resources. The impact of our actions from the last few decades/centuries are starting to take its toll. We can't keep plowing ahead with the same habits. The population is growing, so that means we'll only have more mouths to feed.
It's all about taking a small step in the right direction. Little by little, a little becomes a lot. Don't underestimate the ripple effect of the minor changes you make in your life. Just try your best, whatever that means to you.
The point I'd like to make here is that we can do better. Most of us choose not to, out of convenience. The choice of eating more sustainably is definitely a privilege, but one that we should utilize as much as we can.
Eat better today, for a healthier planet tomorrow.