I wrote this post looking back at the events that occurred around 3 weeks ago. It felt exactly as if we were in an apocalypse.
*Trigger warning*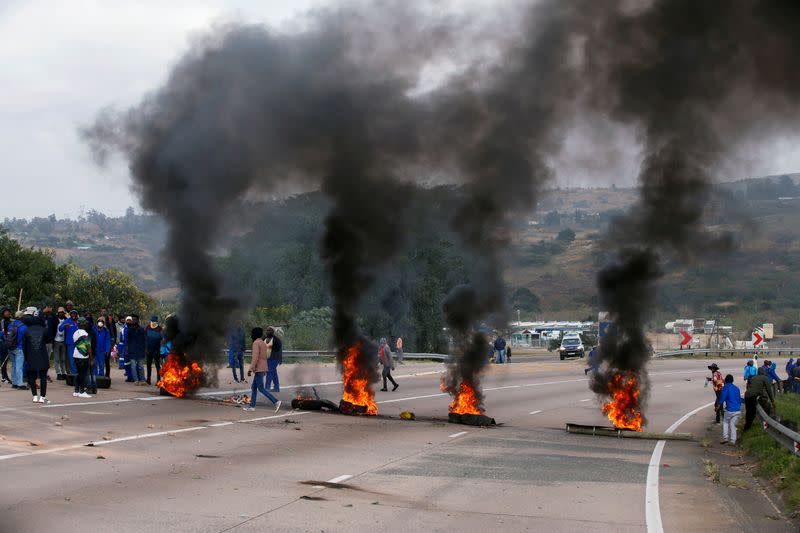 There seems to be a lot going on in the world rn, especially in South Africa. If being in a 3rd wave of the Covid pandemic wasn't enough, we also experienced some intense riots and looting 3 weeks ago. It was quite strange, seeing how things spiraled out of control so quickly.
Today's post will be another part of the Thinking Out Loud series. I just thought it would be interesting to discuss relevant topics and get insights from different people. First, I'll give some background to the riots and looting, then I'll go through the 3rd wave struggle, how we're stronger together, and lastly, I'll look at how these experiences serve as a turning point in our lives.
What on earth happened South Africa?
To give some context, the riots started off as protests in support of our ex-president Jacob Zuma.
"Zuma was sentenced late last month for defying a constitutional court order to give evidence at an inquiry investigating high-level corruption during his nine years in office until 2018. The decision to jail him resulted from legal proceedings seen as a test of post-apartheid South Africa's ability to enforce the rule of law, including against powerful politicians."
After his arrest, many of his supporters went out in protest to this incident (don't ask me why people protested against imprisoning someone corrupt). The protests quickly turned into some kind of organised mayhem, where they chose a specific day to start mass looting and cause sporadic destruction in KZN and Gauteng.
This included supermarkets, warehouses, malls and all sorts of businesses. Highways and main roads were also blocked, paralyzing supply chain routes and causing a huge shortage of many essential supplies, including petrol. For the few days that the chaos occurred, people couldn't buy bread, milk, order food online or refuel their cars. It was like a full on apocalypse; quite surreal if we're being honest.
"What we are witnessing now are opportunistic acts of criminality, with groups of people instigating chaos merely as a cover for looting and theft." -President Cyril Ramaphosa
The army was eventually deployed and things started to calm down. In the interim, we all kind of forgot that we were in the middle of a pandemic.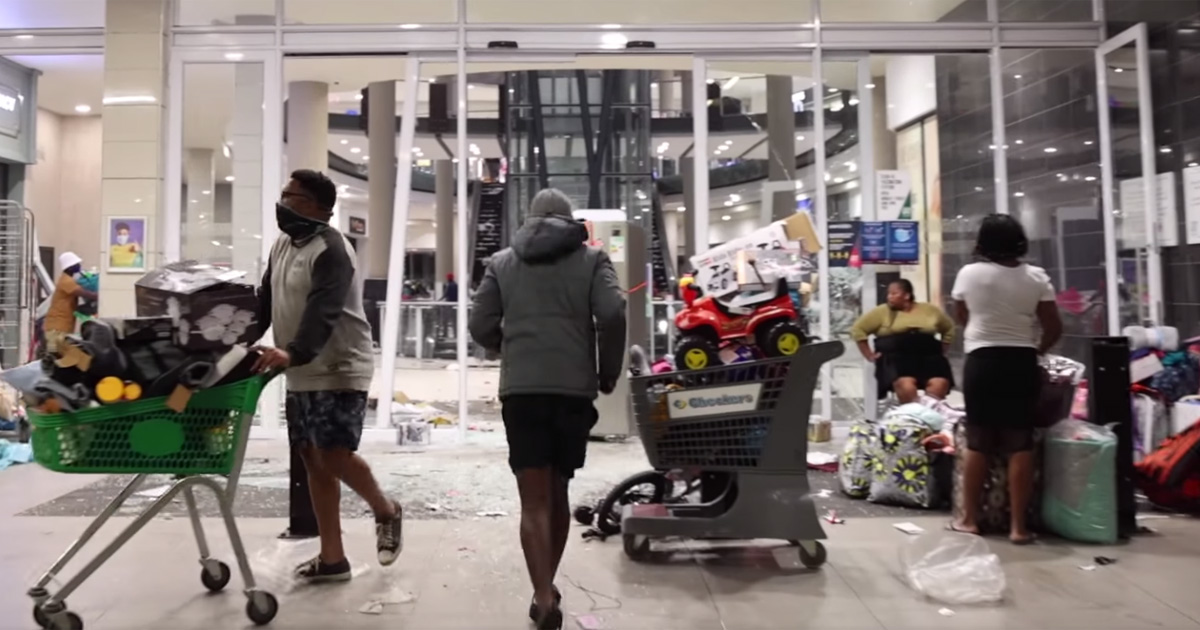 3rd wave of the pandemic
I've already talked about my personal experience getting Covid, but it seems like the waves and variants are just endless at this point. I don't think we truly understand the impact on the economy of having another wave of Covid in addition to a week of looting and shutdowns.
The amount of damage that was done to infrastructure, to the modes of transport and to supply chains have only made things more intense.
What I love about this country though is the resilience. We are an incredibly diverse nation, with a very strong history. We've overcome immense challenges to get to where we are today. Despite the motives behind everything that's happening and this 3rd wave, people are still giving it their best! We are not giving up. Not anytime soon, that's for sure.
Coming together as a community
The most incredible thing that I observed in all this chaos was the way in which we came together as communities. I noticed how despite several Muslim businesses being looted and burnt, many of them still contributed and assisted in preparing hampers for those who were unable to get groceries, and for the poor/needy. I'm sure there were many non-Muslims who contributed in that sentiment as well.
Additionally, they were also many people who came together as vigilante groups and neighbourhood watches, to protect their families, areas and livelihoods. It was incredible to see the support from everyone at this dire time, and the all-nighters being pulled for our safety.
Yes I know certain people went overboard with these initiatives; fueling hate crimes and racism, but I'm focusing more on those who did their best to stay put and protect.
From an Islamic perspective, the prophet Muhammed (pbuh) taught us that we should never discriminate against anybody. There are several incidents from his time when he forgave, accepted and embraced people who were once his enemies, people who killed his friends and family, and people who were tirelessly trying to end his life/mission.
The lesson we can learn from all this is to continue being kind, caring and forgiving. It's not the time to point fingers and start polarizing from different groups. It's not the time for revenge. We should demand justice, definitely. But until then, we need to be compassionate and lead with an open heart.
Turning point
On the shortness of life. I'd like to leave you with a critical question:
If you knew the world would end next week, what would do differently?
Over and over again, I think of how I live assuming that I'll wake up tomorrow. It's quite an important assumption to make, obviously. But it's also one that can make us incredibly complacent.
As I discussed in my previous post, we take life for granted. We get used to the way things are. We don't anticipate change as often as we should. That's why I propose that you deeply sit with the question above. Reflect on what you would do differently moving forward.
Expect the unexpected, without putting too much pressure on yourself. Stop being surprised at the fact that life is a roller-coaster ride. Its proven that to you many times already.